Safety Netting For Construction
Item No.: N-SN01
FOB Price:
USD 0.3-2.3/Square Meter , Get Latest Price
Min.Order Quantity:
35000 Square Meters
Supply Ability:
500000 square Meters per month
Port:
Tianjin,China
Payment Terms:
T/T,L/C,Western Union,Paypal
INQUIRY
Description
Safety netting
includes construction safety net(also is called scaffold net, debris net) and Rope Safety Net
| | |
| --- | --- |
| | |
In the construction of multistory buildings such as skyscrapers, it is necessary to install temporary vertical safety barriers at the edges of the various floors to prevent tools and construction materials such as rods, bricks, pipes and nails from falling from the floors and endangering people and property on underlying levels, including the ground surface. Such safety barriers generally include a toeboard in the form of a plywood strip which is fastened to a floor surface at the edge of the floor. A separate net element such as a fabric netting or lattice is attached to the toeboard at the construction site, as well as to upright supports such as vertical support beams or posts of the building superstructure. The toeboard serves to prevent nails and other small items from being kicked or swept off of a building floor, while the lattice or net functions to catch larger objects such as tools and bricks from falling from the upper stories of the building during construction.
| | |
| --- | --- |
| | |
Specification of Safety Net
Material
HDPE,PE,PP,PVC coated polyester
Length
50-200m rolls or 5m,6m sheets
Width
1.5m,1.6m,1.8m,2m, 3m,maximum 5m
Colour
Green,blue,orange,black,also could be customized.
Density
50-300gram weight per square meters
Sheets are usually packaged in 5pcs,10pcs or 20pcs/bundle;
Rolls are usually packaged in 50,100 or 200m/roll.
You May Also Like...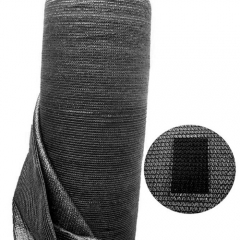 In Stock | Item(s): N-SN02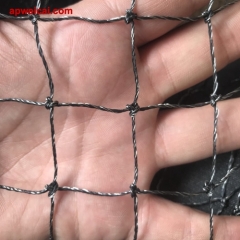 In Stock | Item(s): N-KDN01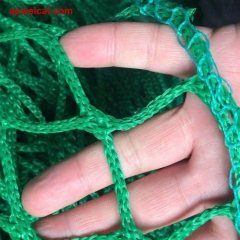 In Stock | Item(s): N-KSN01